Welcome to the Episcopal Church of the Ascension of Bradford, PA.
If you are looking for a church home, we invite you to come and get to know us.
If you are seeking a place to explore your faith, or ask questions – come explore and ask your questions here. We are a welcoming community of people, acknowledging our need for God and each other as we seek to be the people God is calling us to be today.
Explore our site – give us a call – come to see us. Bring your gifts and join us. Whoever you are, wherever you are in your journey of faith, you are welcome here.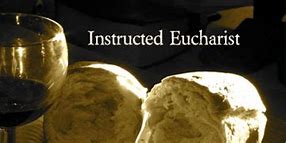 Instructed Eucharist this Sunday, May 27th, @ 10:15 a.m.
Ever wonder why the Episcopal Church worships the way we do and what all the parts of the service mean? An Instructed Eucharist is a worship service with Cliff Notes – easy to understand explanations of why we do what we do each step of the way. Whether it's your first time in an Episcopal Church or you're an old pro, this service is sure to offer at least one, "Ohh, now I get it!" moment for you.